Ghost Castle
Ghost Castle: maze with ghosts and black magic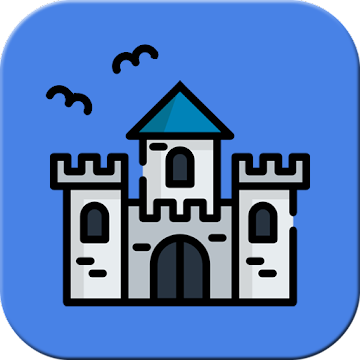 ✨ Plot
🌙 The game's hero, who you will guide, enters the labyrinth of a secret castle teaming with ghosts. His journey takes him through many levels, where he gathers whatever gold he can find and tries to avoid meeting ghosts. When he finds the secret, flashing red star, it makes him invincible for 10 seconds and allows him to kill ghosts.
👻 The levels involve several types of ghosts: red, blue, and gray. Gray ghosts are the most powerful and can periodically produce more ghosts and flashing stars; one should beware of meeting them.
🎁 The game's developers guarantee you an unforgettable adventure, a number of unique levels is practically unlimited.
💀 The game allows you to determine the level of difficulty and style.
⭐ Good Luck!
App is about 3Mb only.
Privacy Policy / Политика Конфиденциальности