Retro Edit
Retro Edit - cute and powerful text editor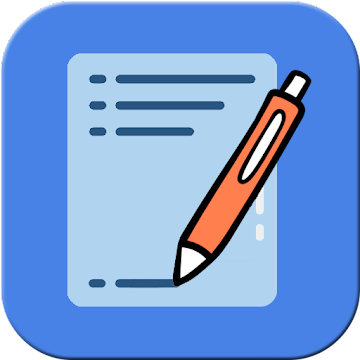 📝 Retro Edit - cute and powerful text editor. It has everything what you need every day in text editing. Also, it contains a lot of wonderful features such as textures and fonts. Advanced .zip and .gzip text packing support, you can edit packed files fully transparently. Internal support of blogs/journals with timestamp helps to make everyday diaries and notes.
The full Unicode and Emoji support give possibility to insert into text a funny and cute small picture. It will be shown after in any Unicode text editor.
Share/Send feature allows you to send texts everywhere. We are using it to send cute short e-mail messages with Emoji and Unicode symbols.
✨ Advanced App Usage
🕒 1. If text file starts with ".LOG" line and an empty line after that line then it is a journal. Retro Edit will insert timestamp to the end of file when you open it (the same like do Windows Notepad). So, you can make a blog or every day journal.
💾 2. If you save file with .zip extension then Retro Edit will create valid ZIP archive and save compressed file inside it. If you open .zip file Retro Edit will open first entry inside it as a text file.
💾 3. If you save file with .gzip extension then Retro Edit will create valid GZIP package and compress text file into it. If you open .gzip file Retro Edit will decompress text file.
Privacy Policy / Политика Конфиденциальности