Retro Steganography
Retro Steganography - hidden Secret Text in Images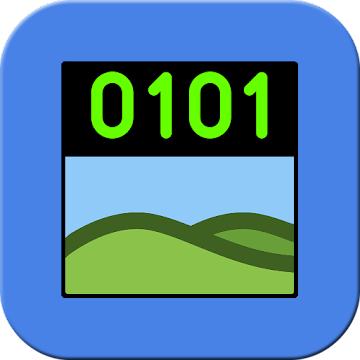 ⭐ Steganography is the practice of concealing a message within a computer file, message, image, or video.
👍 Retro Steganography App hides text inside images. Import and save your images directly from gallery. You can send image via e-mail and recipient will decode your secret text. Type a text message, press the button and select an image where hide it.
🔥 Sharing images directly through social media platforms like WhatsApp may leads to data loss because they compress the original image.
☆☆☆ Simple to use: ☆☆☆
✔ To Hide Text:
● Enter your Secret Message.
● Hide it with given button.
● Select Image in which you want to Hide your Message.
✔ To Reveal Text:
● Hit the Check button.
● Select the Image in which Message is Hidden.
☆☆☆ Features: ☆☆☆
● Full Unicode support with Emoji, smiles, etc.: 🚒 💔 😀
● Encode secret messages inside images.
● Advanced encoding algorithm with compression.
● Decode secret messages out of encoded images.
● Pick images using standard gallery App.
● Share images with friends over email and other services.
Privacy Policy / Политика Конфиденциальности